Demand more from your ticketing
No show rates are increasing. Fans are buying later. Profits are shrinking. Your technology is too antiquated to respond; you need a demand-first ticketing solution to take complete control of your event e-commerce. No more spoiled on-sales. No more secondary market. Just happy fans and more profit.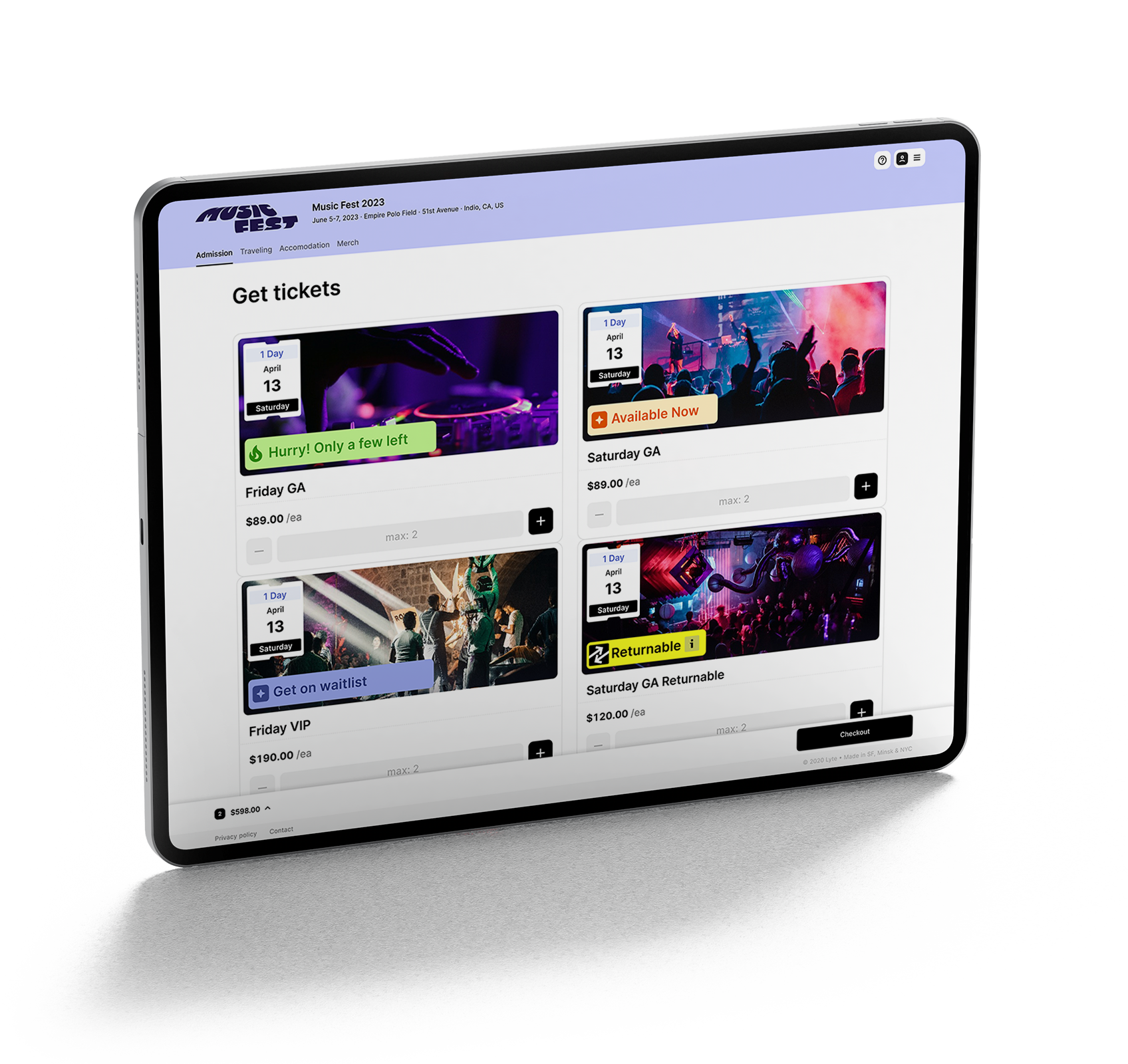 One Marketplace
Launch a unified ticketing experience
Expand your sales window with a single e-commerce destination for fans. No more bolted-on presale and secondary ticketing solutions.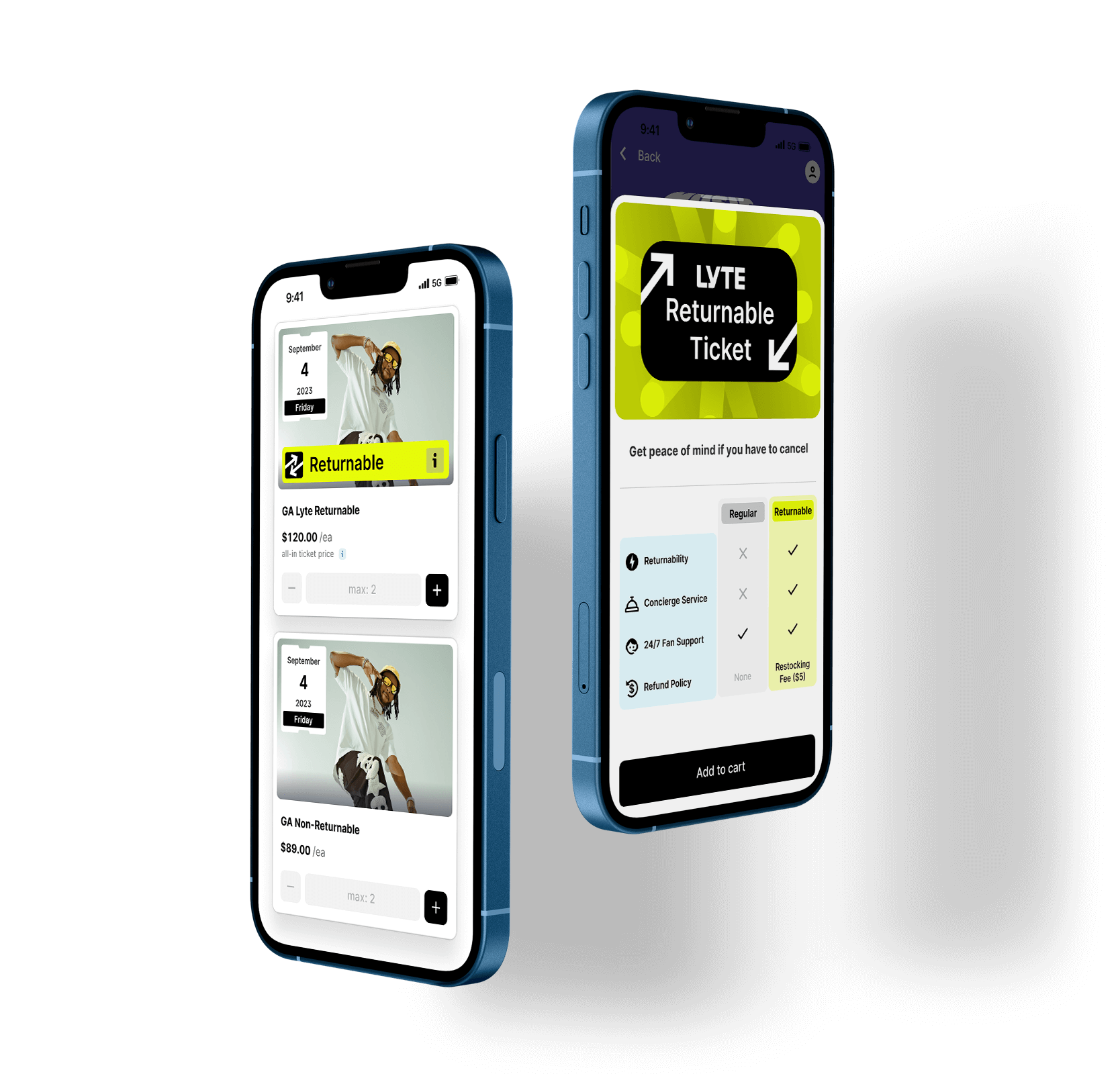 Returnability
Get fans buying faster with returnable tickets
Boost fan confidence and ticket sales with a hassle-free experience that includes guaranteed returns, dedicated support and exclusive ticket access.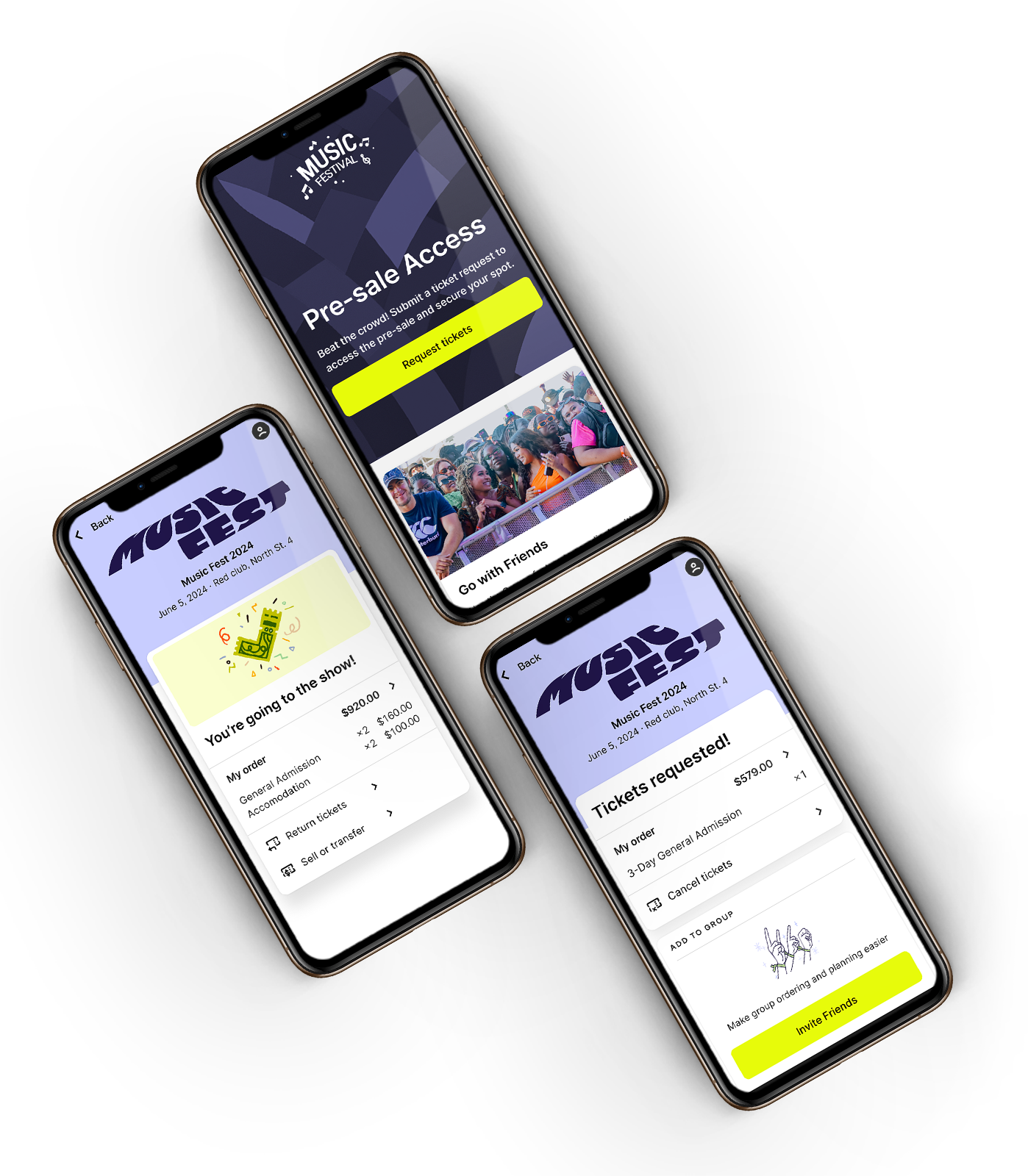 Integrated Pre-sales
Create a friction-free buying experience
Remove pre-sale chaos by accepting credit card backed requests for tickets months in advance. No more late night logins or bot battles for your fans.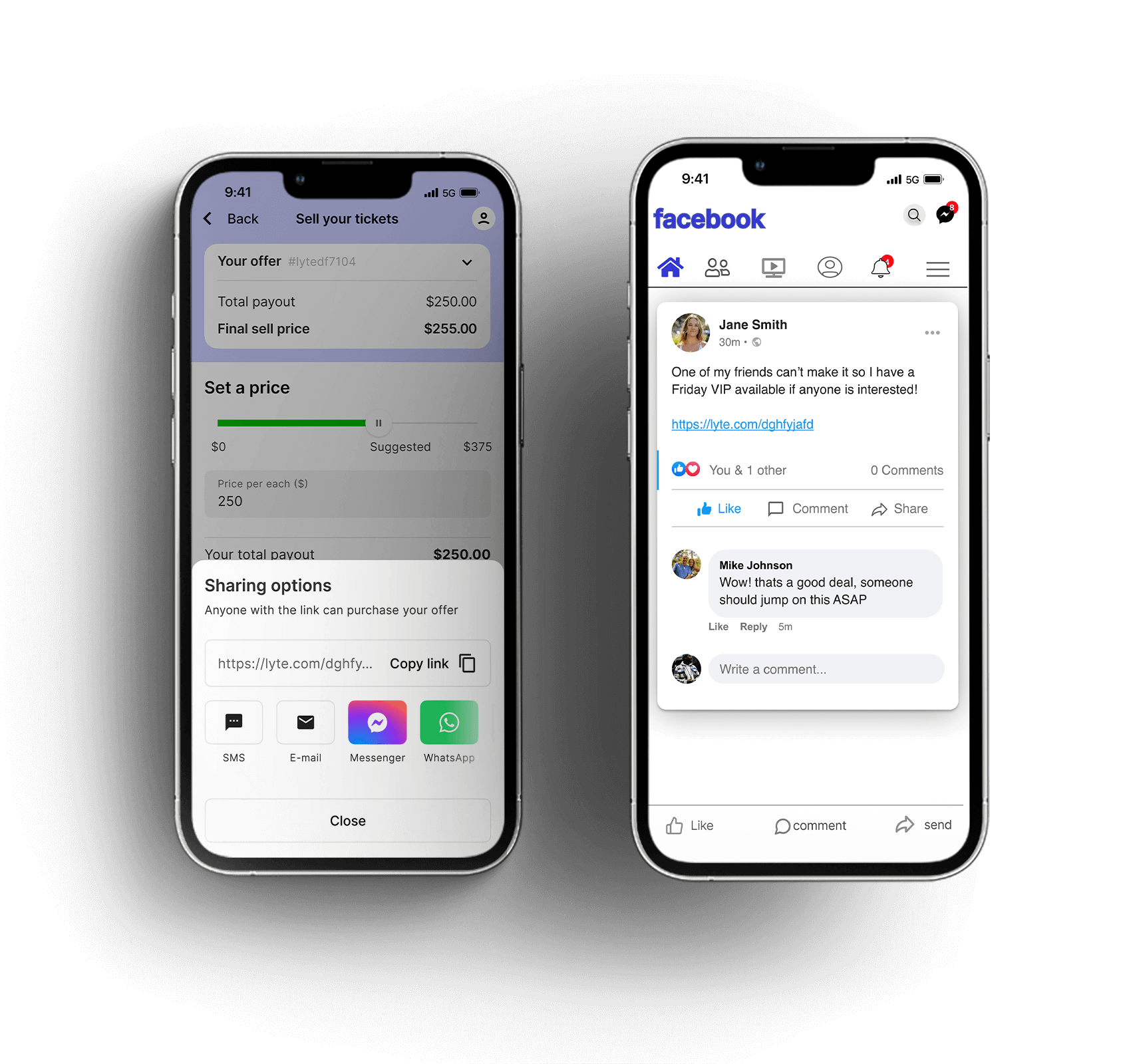 Integrated secondary
Own your secondary
Protect your fans, extend your reach and reclaim lost revenue from predatory third-party resale marketplaces—automatically.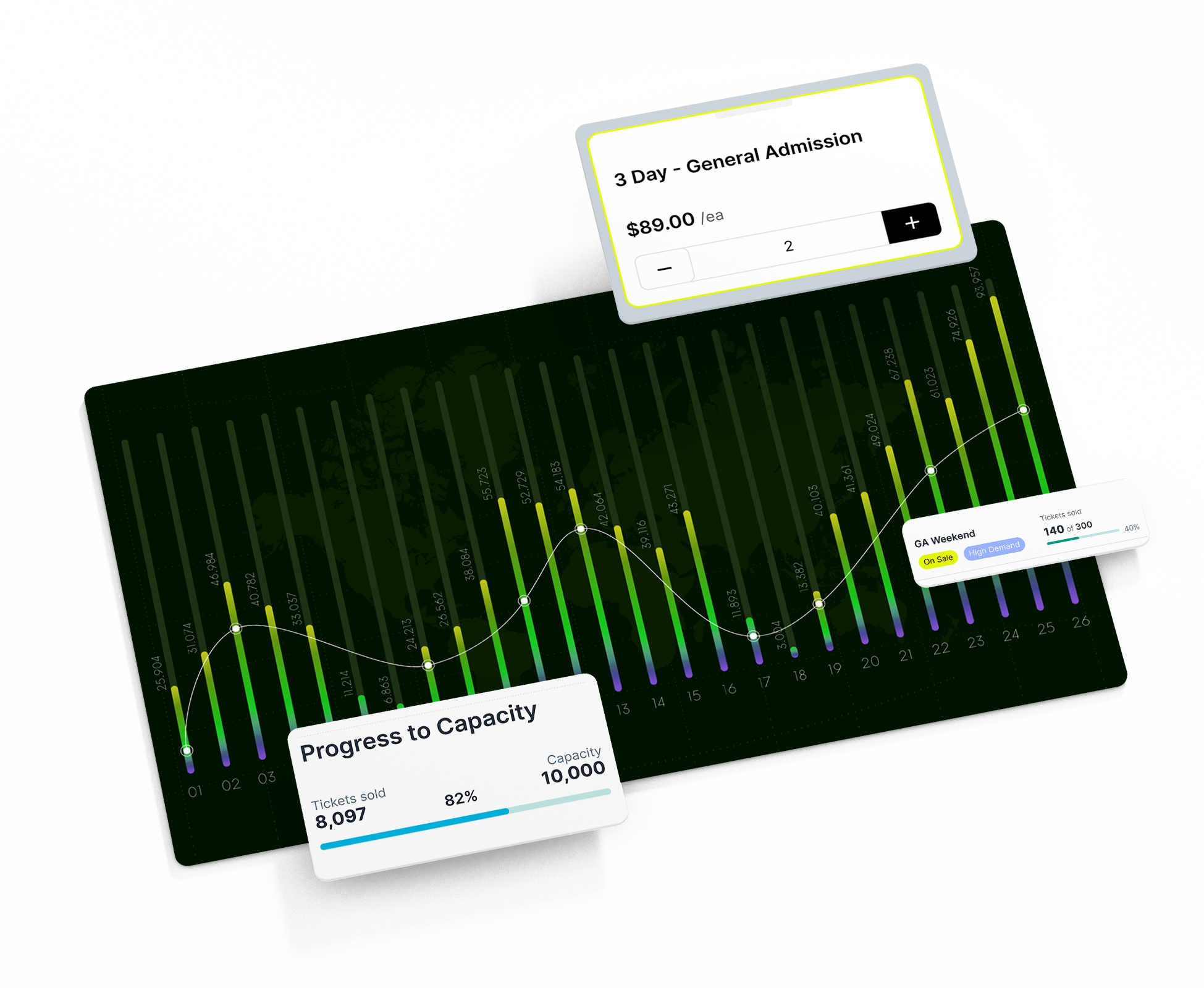 Dynamic pricing
Know your price is the best price
Rein in secondary price gouging and scale rooms of all sizes with a dynamic pricing algorithm that helps every fan find a fairly priced ticket.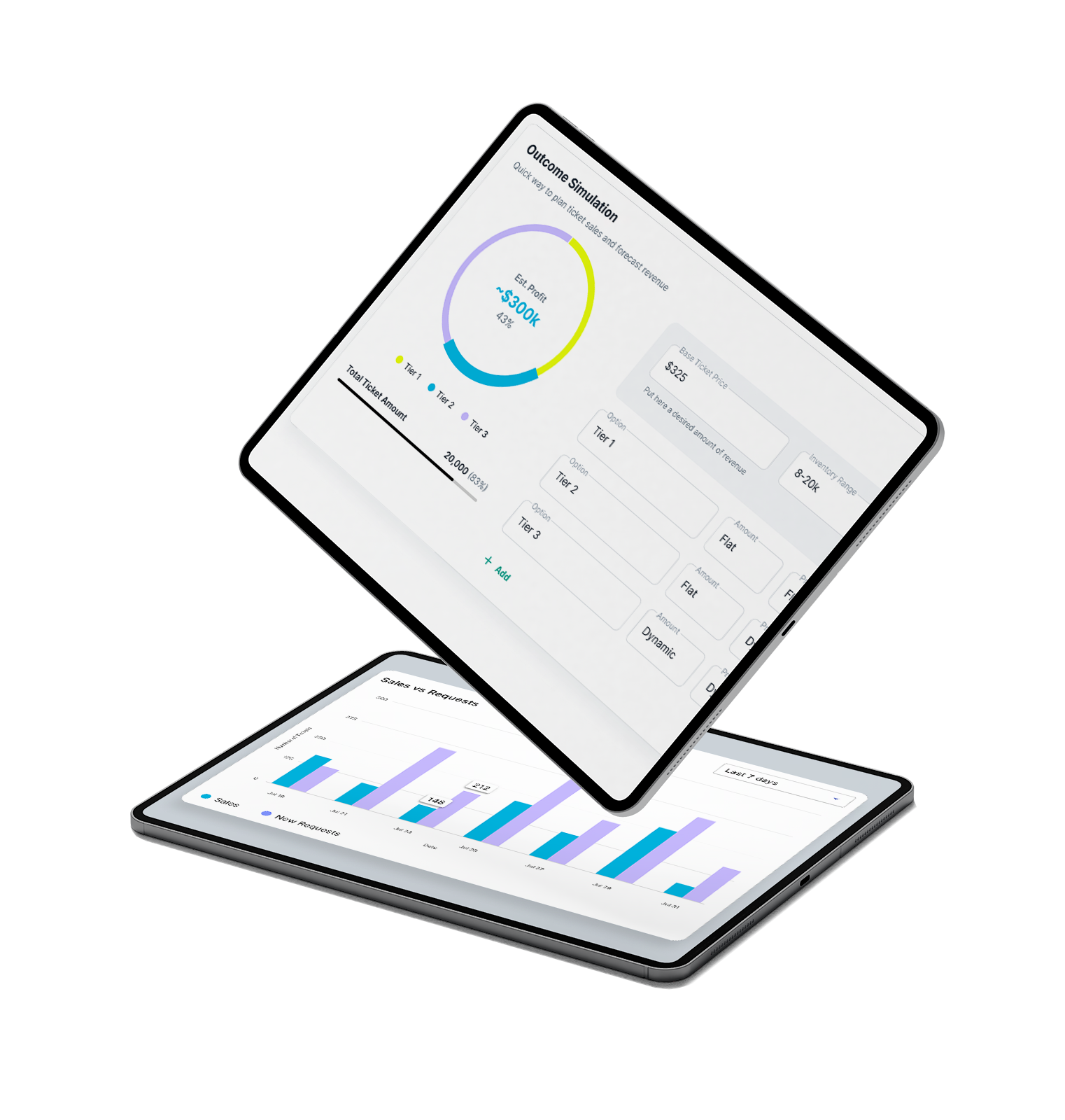 Event Forecasting
Go onsale with confidence
Perfect your pricing strategy before onsale with a predictive forecasting engine. No more guessing on the right mix of price and inventory.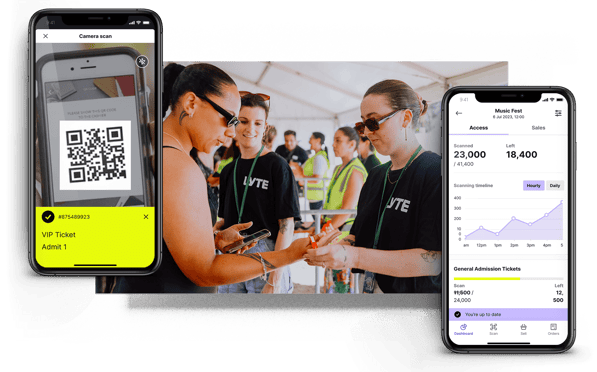 Access Control
Sell more with access control
Fast-track fan entry and sell more onsite with our intuitive access control app and operations team.
Lost Paradise
Sells 80% of Tickets Before On-Sale with Lyte
Gulf Coast Jam
Recaptures $940K From Secondary with Lyte