Lost Paradise:
Expanding on Fan Promises Led to 80% Tickets Sold Before On Sale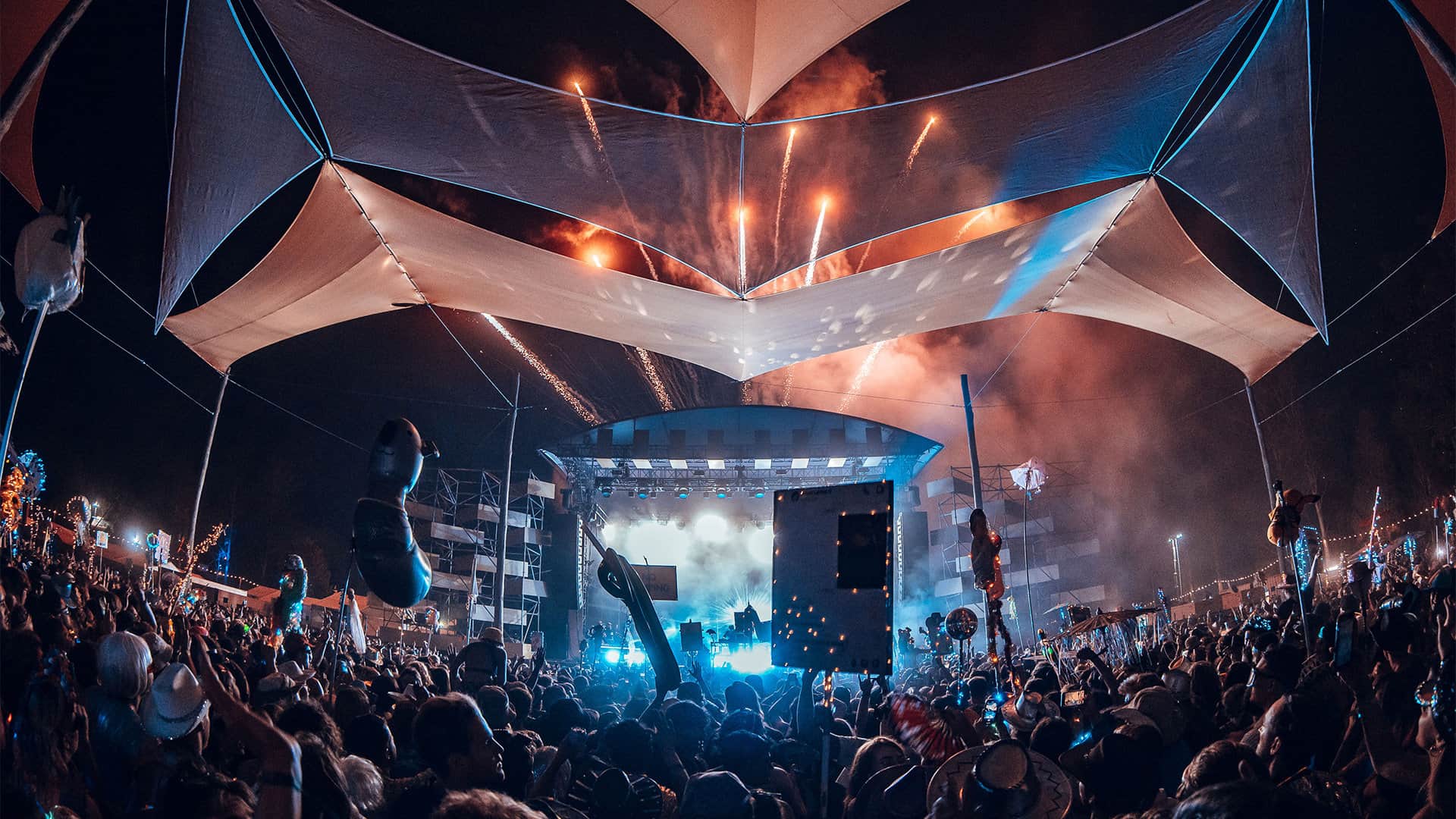 tickets sold before on-sale
Overview
Feed the mind, body and soul. That's the message Lost Paradise, a prominent Sydney-area music and arts gathering, commits to its community of Paradisians. These like-minded mates seek an escape from the city to celebrate the new year with yoga, workshops, indigenous experiences, and captivating performances by artists like Flume, Dom Dolla, Foals and Bicep.

Lost Paradise strives to create exciting and enriching experiences for fans, but it also faces the challenge of managing fan engagement overtime. With various offerings, Lost Paradise must address issues like ticket management, scalping, and fan flexibility to keep their loyal audience captivated year over year.

In 2022, roughly 20% of Lost Paradise tickets were being resold on secondary market platforms, drawing criticism from its passionate fanbase. Recognizing an opportunity to strengthen fan satisfaction and brand reputation, Lost Paradise took action in 2023 by partnering with Lyte to introduce a diverse array of solutions for a better ticketing experience.
Demand First
Lost Paradise launched Lyte's Subscribe and Request feature, a streamlined reservation system designed to take the hassle out of the ticket buying experience. By deploying Subscribe and Request ahead of announce, fans could register for early access and pair their request with a credit card at any time—eliminating the need to show up for the finite sale windows or search for tickets on unaffiliated marketplaces.

Understanding potential hesitancy around buying early, Lost Paradise offered fans a variety of incentives to do so—all powered by the Lyte engine. By providing email addresses and credit cards in advance, Paradisians were automatically entered for a chance to win an upgraded festival and camping experience.

Collapsing artificial sales windows not only reduced the stress of the buying experience for fans, but also supercharged Lost Paradise's mailing list growth, achieving a +41.7% increase year-over-year. What's more, this approach saved $15,000 in marketing investment to drive fan intent as well as enabled the team to better track, understand, and respond to true demand.
Fan Ticket Flexibility
Under the hood of Lost Paradise's improved on-sale experience, SmartPricing and SmartFulfillment provided the team a powerful ecommerce engine proven to beat scalpers and prioritize fans. Lyte's SmartPricing feature dynamically priced tickets, giving them control over their pricing strategy, ensuring fair market rates for fans at every phase of the sales cycle when they're ready to buy. SmartFulfillment allowed the team to decide which fans get tickets first, giving true priority treatment to their best customers beyond stressful, finite early access windows.
In addition to prioritizing group fulfillment, Lost Paradise gamified their on-sale experience through Lyte's Groups function. Partnering with sponsor Fellr, the festival encouraged friends to attend together for a chance to win a fully equipped campsite, a sponsored VIP party lasting two hours, a private shuttle to and from the festival, and complimentary tickets.
Lastly, in an industry where the "no refund policy" is common, guaranteed returnability through the Lyte Returnable Ticket gave seasoned and novice festival goers alike the peace of mind to commit before the general on sale, bolstering ticket sales.
80% of total available inventory had been pre-sold before on-sale
Full Potential Unlocked
With 87% of email addresses collected before the on-sale, Lost Paradise re-engineered their on-sale experience with better data, flexible ticketing options, modern e-commerce options and gamified incentives. The result? They solidified their position as Australia's premiere New Year's Eve event, selling 66% of their inventory before their pre-sale and 80% before the official on-sale date.

To say it rallied the crew would be an understatement. The Lost Paradise fanbase came together to create 1,120 groups, with an average of 5.5 Paradisians, 7.1 tickets sold, and $3.5k AUD per group.
Continuing to Look Out For Fans
Thanks to the hard work of the Lost Paradise team and unprecedented response from fans, the festival has sold out nearly three months in advance—the fastest in its history.

The team's commitment to delighting Paradisians and curating good vibes continues with the launch of their official fan exchange, which provides fans with a user-friendly, safe, and flexible way to buy, sell, return or exchange tickets hassle free.
"Lyte's forward-thinking take on ticketing and support throughout our 2023 campaign resulted in the fastest sell-out in Lost Paradise's history, enabling our team to regain time and resourcing to ensure LP23 is our most creative, colourful and successful edition to date."